Palmetti is a biodegradable slipper made with love in India from natural Palm Leather. With the Palmetti slipper believe we can replace the wasteful white plastic hotel slipper and are helping empower craftspeople to become self-reliant entrepreneurs. 
We believe a system free of sweatshops and greed is the right way to do business.
Palmetti developed from a crazy material research and design project into a positive social initiative.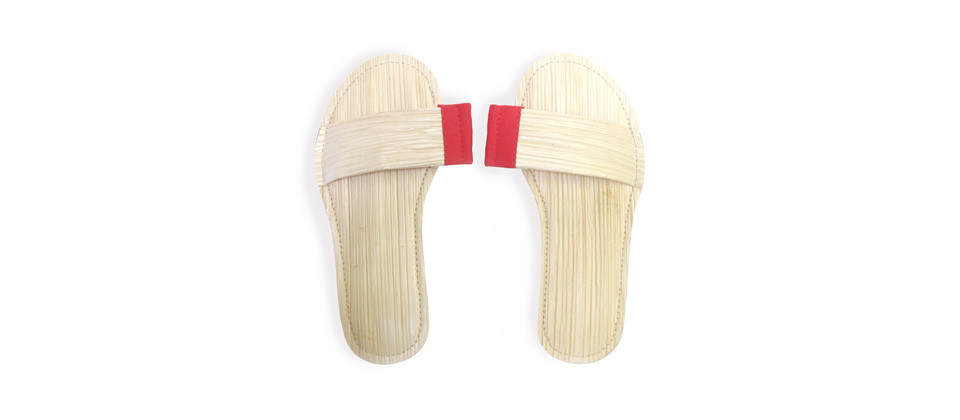 Our Palmetti adventure began with the discovery of a new material. To cut a long story short, when the brittle shed bark of the Areca Palm is soaked in a natural oil solution, the result is soft, flexible, and surprisingly leather-like material, hence the name. We did more tests to stabilize the material, ordered more boxes of bark from south India (they were probably wondering: what is this guy doing with this useless bark?!), created samples and designed products with them including bags, covers and slippers. The story doesn't end…with the end products.
We proposed Palmettis to hotels, resorts, cruise ships and took samples to fairs, exhibitions and conferences: the response has been overwhelmingly positive so far! So with our own money, we decided to set up a production unit in South India – close to the material source – in collaboration with the craftspeople to produce the Palm Leather and Palmetti slippers.